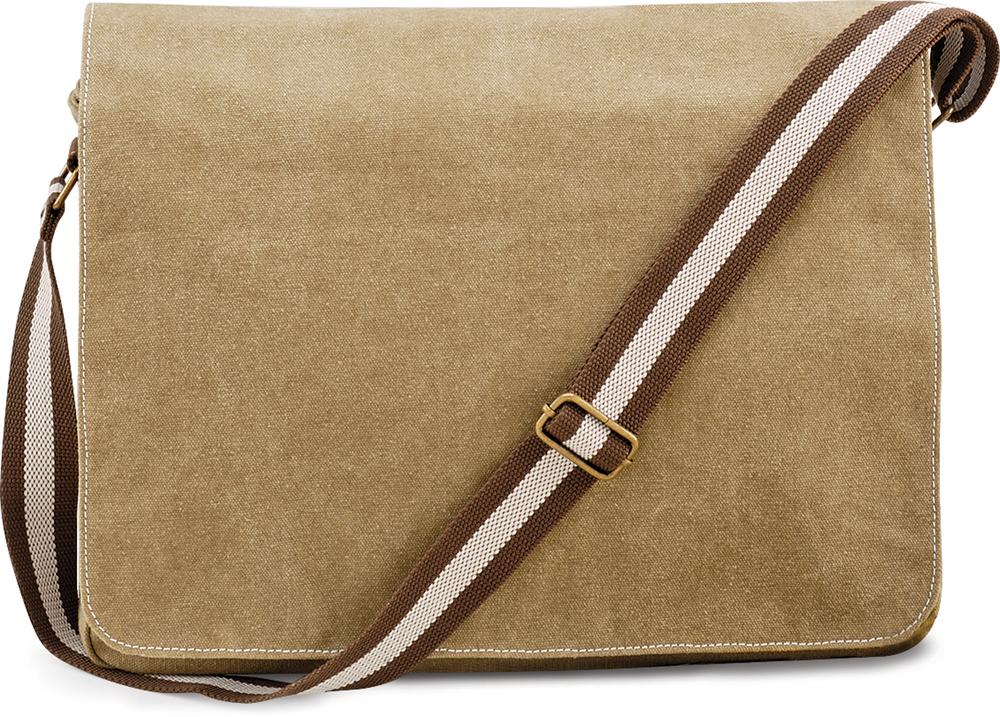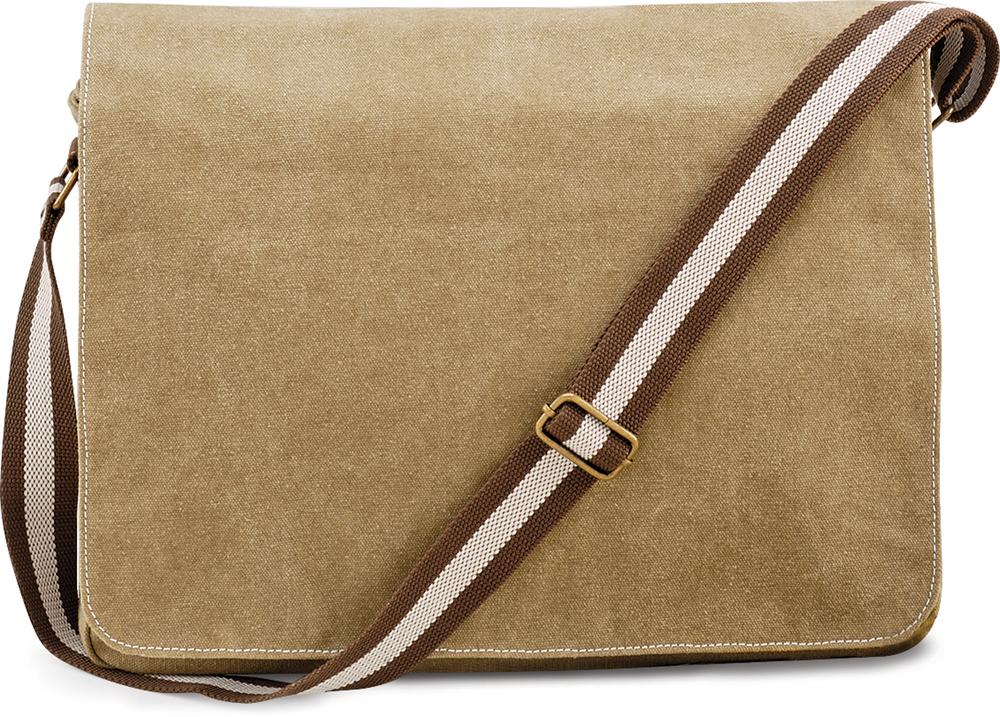 The Quadra QD610 bag is a durable accessory that may surprise you with its strength. It isn't particularly large. It has a 14 liter capacity and measures 40 x 12 x 30 cm. It does, however, allow you to carry all you need on a daily basis without risking damage. A huge canvas fabric was used to create this purse. This fabric is the same as what is used to make tents. It has a lovely feel and is quite sturdy and breathable. There are two compartments on the inside, one with a center pocket and the other with a front zipped pocket for separating your belongings. Thanks to its Rip-Strip closure, its two-tone adjustable shoulder strap is accompanied by a brass buckle that gives it a nice vintage style. This shoulder bag has the advantage of being customizable on a marking surface of 35 x 19 cm. You can choose to print a logo, an image or a text to make it a promotional item or a personalized gift to offer to a loved one.

Reference : QD610
Manufacture : Washed canvas
Colors: Sahara, Vintage light gray
Dimensions: 40 x 30 x 12 cm
Volume: 14 L
Free shipping on orders over 79.00 € at this warehouse!